Veggie Wines - UK Information on wines, beers & spirits suitable for vegetarians and vegans since 2006.
What? There's animals in booze? Mobile Site
Wine Beer Spirits Mixers Guestbook
Contact Links User Input Facebook Twitter
Veggie Wines - UK Information on wines, beers & spirits suitable for vegetarians and vegans.
---
Overdone it on the veggie wine? Get your vitality back.....
Update 2012 - M&S have finally added their suitable beer, wine and spirit products to their food list pdfs on their website you can find the vegan list HERE and the vegetarian list HERE.
---
---
The main issue for vegetariansand vegans is the use of 'finings' during manufacture of beers and wines. An array of agents are used during the fining process to clarify and stabilise the drink. Wines and beers which have not been fined are less likely to be clear and bright or may form a haze once bottled. In addition, tannic red wines can be made less astringent by fining since some of the tannins are removed. The fining agent is a processing aid not an additive, so in theory none should remain in the wine. However, it is impossible to guarantee this and most vegetarians object to the actual use of the agent. You'd think organic would be better, that's often the case, but not always, so do check. There are over 50 additives allowed by the EU, but the wine industry is exempt from labelling laws. Food Labelling Regulations in the UK exclude all drinks with an alcohol content exceeding 1.2% by volume, meaning only very low or non-alcoholic beers, wines and ciders are required to list all ingredients. This is something the winemakers are fighting hard to keep as they don't want you seeing all the chemicals they use to make their wine. Not very helpful if you are vegan or vegetarian.

These are the most common agents used during the fining process.

Gelatine - from bones and connective tissues of cows or pigs
Isinglass - obtained from fish swim bladders
Chitin - derived from the shells of crabs or lobsters
Casein - obtained from milk
Albumin - from egg whites
Bentonite - a type of clay
Ox Blood - banned in Europe due to BSE

Bentonite is suitable for vegetarians and vegans because it is not an animal-derived product. Other vegan finings used are, kaolin and kieslguhr (clays), plant casein & synthetic polymers. Casein and Albumin are animal by-products and are therefore suitable for vegetarians but not for vegans. Any egg (free range or not) is considered vegetarian for the purpose of this site. Isinglass, Chitin, Ox blood and Gelatine are animal products and are therefore unsuitable for both vegetarians and vegans.

Isinglass finings are used extensively as a processing aid in the British brewing industry to accelerate the fining, or clarification, of beer. They are used particularly in the production of cask-conditioned beers, known as real ale, although there are a few cask ales available which are not fined using isinglass. The finings, a pure form of gelatine, flocculate the live yeast in the beer into a jelly-like mass, which settles to the bottom of the cask. Left to itself, beer will clear naturally; however, the use of isinglass finings accelerates the process. Isinglass is sometimes used with an auxiliary fining, which further accelerates the process of sedimentation. Non-cask beers which are destined for kegs, cans or bottles are often pasteurised and filtered. The yeast in these beers tends to settle to the base of the storage tank naturally, so the sediment from these beers can often be filtered without using isinglass. However, some breweries still use isinglass finings for non-cask beers, especially when attempting to repair bad batches.

Welcome to Veggie Wines, I'm creating this site as an information resource in a world where sometimes you have no idea if something is suitable for a vegetarian or vegan and ringing the manufacturer isn't always an option. I wanted to have everything in one place rather than having to trawl the web for every single product. I thought I'd share the information I find as others may find it useful. Judging by the visits in the first few months you do! While certain supermarkets label their own products, mainstream brewers and distilleries rarely inform you of their suitability on the label. We'll try to get all the answers in one place, and keep it up to date.
Ever wondered if your gin and tonic is suitable? Does Coke, Diet Pepsi or Fanta contain animal products? Is Red Bull full of bull? Think before you celebrate with that bottle of champagne. Are they vegan or even vegetarian? - Veggie wines has the alcohol answers.
Brands within the pages Include:-
Absolout Vodka
Ameretto di Saronno
Archers Amarula Cream

AME

Asahi

ASDA
Babycham Bacardi Breezer
Bailey's
Bass Beers
Becks
Beefeater Gin
Bell's

Benedictine DOM
Blackthorn
Boddingtons
Bollinger
Bombay Sapphire
Britvic Mixers
Bud
Budweiser
Budvar
Bulmers
Canada Dry
Captain Morgan Campo Viejo
Carling Black Label
Carlsberg
Cobra Beer
Coca Cola

Corona
Coke
Cointreau
Cordonu
Courvoisier

Crabbie's

Daas

Denbies
Diamond White
Diet Pepsi
Dom Perignon
Dows Port
Dr Pepper
Drambuie

Duchy Originals
Duvel

Efes

Erdinger WB
Fanta

Fentimans
Fetzer
Fosters
Freixenet
Fullers Bitter
Gallo
Gatorade
Gilbey's
Gordons Gin
Grand Marnier
Greene King
Grolsch Beer
Guinness Stout
Hardys Wine Harveys Bristol Cream
Harp Lager
Heineken Beer
Hoegaarden
Holsten Pils
J&B



J2O Jacques Cider
Jack Daniels
Jameson's
Jean Pierre Fleury
Jim Beam

John Hollows Ginger
John Smiths
Johnnie Walker
Jose Cuervo
Kahlua

Kopparberg
Kronenbourg
Krug NV
Kumala
Labatt's Lambs Navy Rum
Lanson Laphroaig
Laurent Perrier Lech
Leffe
Lilt

Lipton
Lowenbrau

Magners
Malibu

Mateus Rose
Michelob
Miller
Minute Maid
Moet Et Chandon
Mount Gay
Mumm Mulled Wine

Nastro Azzurro
Noilly Prat
Oasis



Ommegang Oranjeboom

Oxford Landing Pepsi Peroni
Peter Lehmann
Pimms
Piper Heidsieck
R Whites
Red Bull Red Russian
Red Stripe

Relentless Energy Drink
Rioja Wine

Rock Star Energy Drink
Rose's Lime Cordial

Sainsbury's
San Miguel
Schweppes Bitter Lemon
Schweppes Ginger Beer
Schweppes Indian Tonic Water
Schweppes Lemonade
Schweppes Lime Cordial
Schweppes Russchian
Schweppes Slimline Bitter Lemon
Schweppes Slimline Ginger Ale
Schweppes Slimline
Scrumpy Jack Cider
Seven Up
Shandy Bass
Shepherd Neame
Sheppy's Cider Lager Smirnoff Ice
Smirnoff Vodka

Sprite

Skol
Stella Artois Lager
Stolichnaya Vodka
Stowells Wines
Strongbow Cider
Taittinger Champagne
Tango
Tanqueray Gin Teachers Highland Cream
Tennent's Lager

Tesco
Tetleys

Thatchers Cider
Tiger Beer
Torres
Tsingtao
Tyskie
VAT 69

V Energy Drink
Veuve Clicquot Vodka Reef Orange

Waitrose
Westons Cider
White Horse WKD
Woodpecker
XXXX Castlemain
Yalumba

Yellowtail

Zywiec
Disclaimer. Makers may change their methods from year to year, information is believed correct when published There is no guarantee that anything listed on this site is suitable for vegetarians or vegans and we will not be held liable for any inaccuracy, information has been gathered from winemakers. brewers, distillers, soft drink manufacturers and supermarkets by us. It has been known for makers to use finings to rescue batches which are overly cloudy, If in doubt, check yourself. We will, however, keep checking the information listed here is up to date, and correct to the best of our knowledge as we use it ourselves. Please if you believe any information listed here is incorrect.
asda beers asda soft drinks asda spirits asda wine beefeater beer bella italia contact coop wine coop beer eat & two veg harvester help JD Weatherspoon m&s beer m&s soft drinks m&s spirits m&s wine mixers pizza express pizza hut popular beers popular mixers popular spirits popular wines prezzo restaurants sainsburys beer sainsburys spirits sainsburys wine somerfield beer somerfield soft drinks somerfield spirits somerfield wine spirits supermarkets beer supermarkets mixers supermarkets spirits supermarkets wine tesco beer tesco wine tgi fridays vegetarian Champagne veggie Forumvintage chart veggiewines.co.uk waitrose wine waitrose beers waitrose soft drinks waitrose spirits wine xmas zizi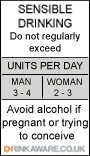 Visitors Since Oct 07:-
The use of this website is subject to the following terms of use: This is not a business, but a privately run site
The content of the pages of this website is for your general information and use only. It is subject to change without notice.
Neither we nor any third parties provide any warranty or guarantee as to the accuracy, timeliness, performance, completeness or suitability of the information and materials found or offered on this website for any particular purpose. You acknowledge that such information and materials may contain inaccuracies or errors and we expressly exclude liability for any such inaccuracies or errors to the fullest extent permitted by law.
Your use of any information or materials on this website is entirely at your own risk, for which we shall not be liable. It shall be your own responsibility to ensure that any products, services or information available through this website meet your specific requirements.
This website contains material which is owned by or licensed to us. This material includes, but is not limited to, the design, layout, look, appearance and graphics. Reproduction is prohibited other than in accordance with the copyright notice, which forms part of these terms and conditions.
All trade marks reproduced in this website which are not the property of, or licensed to, the operator are acknowledged on the website.
Unauthorised use of this website may give rise to a claim for damages and/or be a criminal offence.
From time to time this website may also include links to other websites. These links are provided for your convenience to provide further information. They do not signify that we endorse the website(s). We have no responsibility for the content of the linked website(s).
Your use of this website and any dispute arising out of such use of the website is subject to the laws of England, Northern Ireland,Scotland and Wales.
Vegetarian Wines,Veggie Wine,Vegan Wine and Vegetarian Lager, Bitter, Alcohol, Cider, Spirits and Champagne at UK Online Veggie Wines
Veggie Wines